1/4 POUND WILD GROWN AMERICAN GINSENG SEEDS
About 1,600+ HARDY APPALACHIAN AMERICAN GINSENG SEEDS in EACH ONE QUARTER POUND LOT. SUPPLY IS LIMITED!
CAN BE PLANTED ALL SPRING, SUMMER AND FALL!
THESE SEEDS WILL SPROUT IN THE SPRING OF 2019.
Here are about 1,600 (ONE THOUSAND SIX HUNDRED) American ginseng seeds. (Panax quinquifolium) in each one fourth pound lot for only $50.00 with free postage.
GROW EXTREMELY VALUABLE GINSENG IN YOUR OWN HOME OR FOREST LAND. PERFECTLY LEGAL PLANT. HIGHLY VALUED BY ASIAN PEOPLE AND MANY OTHERS WHO READILY BUY IT WHENEVER POSSIBLE.
SEEDS HAVE A MONEY BACK GUARANTEE GOOD FOR 14 DAYS AFTER THE DAY YOU RECEIVE THEM!
GINSENG SEEDS CAN BE PLANTED AT ANY TIME OF THE YEAR THAT THE GROUND ISN'T FROZEN. THE EARLIER IN THE YEAR, THE BETTER.
Please Get your order in now, before you forget (like I sometimes do) and make sure that you have all the Wild Grown American Ginseng seeds you need!
PLANT THESE SEEDS IN POTS TO GROW WILD GINSENG IN YOUR HOME!
DO YOU LOVE TO ROAM AROUND IN THE WOODS ALL SUMMER LONG? TAKE SOME GINSENG SEEDS WITH YOU TO PLANT EACH TIME YOU GO AND ASSURE YOURSELF OF A PLEASANT, ENJOYABLE DEPENDABLE RETIREMENT!
HERE IS A PICTURE OF THE END PRODUCT WHICH CAN BE, AND HAS BEEN, GROWN FROM SEEDS EXACTLY LIKE THOSE WHICH ARE LISTED IN THIS SALE;
Partially Germinated Ginseng Seeds for only $50.00 POSTPAID
Extremely High Percentage Of Virile Seeds!
With planting and growing instructions.
Here are about ONE thousand SIX hundred (1600) Hardy, disease resistant WILD woods-grown ginseng seeds. These seeds are equal to the seeds you would find on a totally wild plant in the woods, and they are better because they have survived the dangers of their first and most dangerous winter of their germination period.
Just 3 or 4 of these seeds can grow into plants worth far, far more than the price I am asking for all of the 1600 seeds listed here (I recently sold one root alone for $170.00 and numerous roots for over $50.00 each!).
These seeds which I am selling right now have been stratified and have went through the most dangerous part of their germination process.
Plant them ALL SUMMER LONG and extend your PLANTING SEASON far beyond the conventional FALL PLANTING window used by many growers!
FULL TRADE SECRET PLANTING AND GROWING INSTRUCTIONS TO ENSURE A HIGH PERCENTAGE OF SURVIVAL plus continuing support comes with each and every sale!
These partially germinated seeds, which were gathered last year, can be safely planted all summer long and into this fall and winter, right up to just before the ground freezes. These seeds will sprout next Spring IN 2019.
MY SEEDS ARE THE HIGHEST QUALITY, DISEASE RESISTANT AND WOODS GROWN, AND I FEEL THAT THEY ARE A SMOKING BARGAIN AT THESE LOW PRICES CONSIDERING THAT MANY WILL SURVIVE AND THRIVE WHERE CONVENTIONAL SEEDS FROM FIELD CULTIVATED PLANTS WITHER AWAY!
GIVE ME A TRY AND YOU'LL BE BACK TO STAY!
Normal mortality will occur, and 100% survival is not reasonably to be expected (due to the vagaries of the environment) but is, of course, possible.
So Please buy now, while you are thinking of it, and bye and bye you shall be surrounded by attractive, valuable, magical, rare Ginseng Plants, prized by the Wise Chinese for thousands of years.
Buy several lots and save on shipping,
or
Buy and plant as often as you can afford.
I have at least one faithful customer who has planted her entire ginseng crops thoughout each growing season over the years with just her pocket change and she is now reaping a nice retirement income! )
Go to www.wilspiritginseng.com right here on this web site for all the information you will need to plant and grow wild ginseng, wild simulated ginseng, woods grown ginseng, or potted ginseng, as well as how to get the names, telephone numbers and addresses of the many dealers who are always eager to immediately buy your wild ginseng at the highest current prices!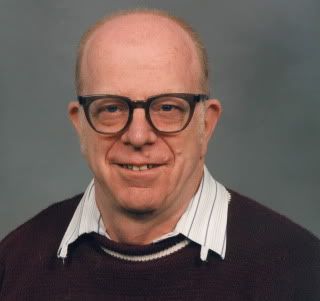 Fred Gates, "Mr. Wild Spirit Ginseng"
TO PLACE YOUR ORDER OF ONE OR MORE 1/4 POUND LOTS OF GINSENG SEEDS,
SEND PAYMENT OF $50.00 FOR EACH QUARTER POUND VIA CHECK OR UNITED
STATES POSTAL MONEY ORDER TO;
Fred Gates
3938 Remount Rd.
Front Royal, VA 22630
Telephone 1-585-296-4001
email fredRgates@aol.com
SORRY, MY BELIEFS PREVENT ME FROM USING CREDIT CARDS
A free copy of my ginseng planting catalog - manual will accompany the shipment
Returns accepted within 2 weeks of the time you receive shipment.