Ginseng Buyers and Other Neat Links!
WELCOME TO GINSENG BUYERS AND OTHER NEAT LINKS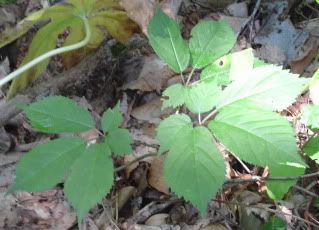 SENGDIGGERS.COM
IS
Dedicated to informing and educating wild ginseng diggers, wild ginseng dealers and wild ginseng users of changing laws and better ways of promoting, increasing and preserving wild North American Ginseng and Medicinal Plants.

TELL ALL YOUR GINSENG AND MEDICINAL ROOT DEALERS AND FRIENDS ABOUT US!

**************************************
Wild Ginseng Hunters! Please do not send me any more roots for the time being. I have enough for this season. Many, many thanks for some great roots. I'll be buying again next year, and I will be looking for more diggers between now and then so we will be ready next season. Watch for my info right here in the near future!
"PLANT BACK AT LEAST THIRTY TIMES AS MANY SEEDS AS THE NUMBER OF ROOTS YOU HARVEST SO THAT YOU AND YOUR CHILDREN WILL ALWAYS BE ABLE TO GO SHANGING".

Buy some seed now! Then you can PLANT SEED EVERY TIME YOU GO OUT IN THE WOODS. You can plant in those places where "there ought to be" shang, but ain't. You can make it happen. Just be sure to hide it in wild sarsaparilla, ferns, briars and other places where it won't be so apt to be noticed by them cussed deer and other 'Sengers. Let's all work together to keep this magic plant around! CLICK HERE TO PURCHASE SEEDS FROM ME AT BARGAIN PRICESOr contact me at fredrgates@aol.com for current prices, payment options and shipping costs!

CLICK HERE for GINSENG AND GOLDENSEAL PLANTING AND GROWING INSTRUCTIONS

Another thing which will BRING THE GINSENG BACK is to LEAVE ALL ROOTS WHICH HAVE LESS THAN AN INCH OF NECK. This will give the plant opportunity to seed down for several more years and also produce a more valuable root. If you are any kind of wildcrafter at all, you will take the time to remember where the plants are which "aren't quite ready" to harvest and will go in each year to gather and plant back their seed. If you do these things you will no longer be just a common digger but rather, a 'SANGER indeed!
FOR INFORMATION ON HOW TO ACQUIRE A LIST OF ALL THE REGISTERED WILD GINSENG DEALERS IN THE UNITED STATES, CLICK HERE.



CLICK HERE for GINSENG AND GOLDENSEAL PLANTING AND GROWING INSTRUCTIONS



CLICK HERE for WILD FOOD!
LEARN ABOUT EDIBLE AND MEDICINAL WILD PLANTS AND MUSHROOMS, NATURE, AND ECOLOGY
With New York's Best-Known Naturalist
"Wildman" Steve Brill

FOR TOM WOOD'S WONDERFUL NEW HAMPSHIRE GINSENG GROWING EXPERIENCE CLICK HERE


CLICK HERE TO FIND OUT HOW TO DETERMINE THE AGE OF A GINSENG PLANT



CLICK HERE for Sun, Moon, Latitude, Longitude, Locations in Counties, Etc. of any city in the US and most cities in the World!


FOR YOUR ONLINE COPY OF HARDING'S CLASSIC
"GINSENG AND OTHER MEDICINAL HERBS"
CLICK HERE


FOR
YOUR CD COPY OF GEORGE BRYANT'S CLASSIC "THE AMERICAN GINSENG MANUAL" CLICK HERE

For the chemical make-up of American Ginseng (Panax Quinquefolius), CLICK HERE

Instructions For Growing Wild Simulated Ginsing CLICK HERE

Instructions For Growing Woods Grown Ginsing CLICK HERE

For Wild Medicinal Plant Images listed by COMMON NAME, CLICK HERE
For Wild Medicinal Plant Images listed by genus CLICK HERE
For A Mammoth File of Photographs, Drawings, Maps & Etc. of Wild North American Medicinal Plants by Genus and Species,CLICK HERE

For An Awesome Listing of Links About Medicinal Plants CLICK HERE! If you are having trouble getting on this link, don't give up! It is well worth repeated efforts to reach it.
FOR A HUGE LISTING OF WILD PLANT RESOURCES BY STATE, CLICK HERE!

For The Autobiography of America's Wisest Man, Ben Franklin, CLICK HERE!

********************************************************For INTERNATIONAL DIALING CODES from any country in the world to any other country in the world, CLICK HERE!
**********************************************
SENGDIGGERS.COM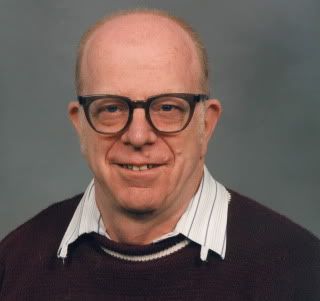 FRED GATES
(Mr. Wild Spirit Ginseng)
IF YOU WISH TO VISIT US AGAIN, PLEASE BOOKMARK THIS PAGE NOW, BEFORE YOU FORGET. THANK YOU FOR STOPPING IN!


Free counters provided by Vendio.
Thank you for visiting!
If you have found this website helpful and wish to help keep it online, Please make a small donation of five dollars each quarter by using the Subscribe button below.
Best regards,
Fred Gates